LONDON BUSINESS HEADSHOTS PHOTOGRAPHER
Based in Greenwitch, London, I create portraits and headshots for businesses, entrepreneurs, and anybody looking for high quality photos to promote their personal brand.
HEADSHOTS THAT WILL HELP YOU CONNECT
In this increasingly digital world a headshot is much more than just a photo, it is you first meeting with somebody new. I will guide you through a process that will allow us to create high quality, and natural looking photos that will help you stand out by doing what you do best, being yourself .
"Professional, respectful and highly skilled. I'm delighted with my headshots and will book another session in the future. Thanks David!." Lisa
SHOW THEM WHO YOU REALLY ARE
Facial expression is crucial, and you do not want to look like everybody else. We all have a go to facial expression that we use when we meet new people, and I have developed a set of techniques to help you bring out that genuine facial expression, that is quintessentially you.
When you come for your session, I do not just want you to leave with some great photos, but I also want you to enjoy the experience. I will send you plenty of information before the session, and guide you through everything on the day. I have plenty of tricks up my sleeve to help you relax, and take your mind off the camera.
Book your shoot directly from the website. Select your favourite shots from your own private online viewing gallery. Download your final edited photos directly from the gallery.
FAQs
What should I wear for the shoot?
---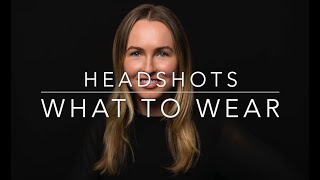 ---
How are the photos edited?
---
Every photo will be edited individually in Photoshop. They will be adjusted for brightness and colour, and any distracting non-permanent blemishs will be removed (e.g. spots, flyaways). I do not remove permanent features of your face (e.g. scars), and I always aim to create natural looking photos.
---
How will I pick my favourite photos?
---
I will send you a link to a password protected online viewing gallery where you can selct your favourite photos.
---
How long will it take to receive my images?
---
I will send you a link to your private online viewing gallery withing 48 working hours of the shoot. The final edited photos will be ready within 5 working days of you selecting your favourite photos to be edited. Should you need faster delivery times do feel free to get in touch with me, and if I can help I will.
---
---
10% OFF YOUR FIRST PURCHASE
Subscribe to the newsletter and get 10% off your first purchase. You can unsubscribe at any time.
​
​